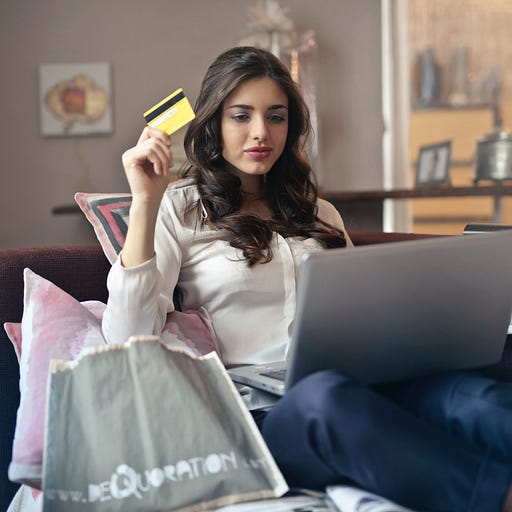 Oct 28, 2021 • 4M
7 Days Later
You cannot know what you actually expect to happen until you step out and DO IT!
Enjoy my narrations of my newsletters, and my conversations with thought-leaders about career, financial and small-business empowerment.
Hello again! 👋🏾 A hearty welcome to my newest subscribers! I would shout you out by name, but I'd need your permission first! I'm glad you're here! 🥰
Well, well! It's been a week since I launched my first online course! 🎉 As promised, I'm staying transparent about my course-creation experiences. 😅
In this issue, I share about the expectations (and fears) I had about my course launch. Substack allows audio in our posts, so you may listen to my first story using the player above. ✨
I hope you enjoy! 🧡
---
They Didn't Rush The (Virtual) Doors 🚪
#TechCommunity #WholeCare
It has been 7 days since I launched "Slay Your Salary Negotiation".
In that time, I have made 3 sales: 3 of the Essential tier, and none of the Enhanced or Ultra tiers.
While I do receive and appreciate your congratulations, I feel disappointed. I do.
I feel like that parent who entered their baby into a Pampers model call, so assured that their child would be the cutest in competition, only to not get a callback.
Every parent believes that their child is the best, smartest, most-talented and strongest.
I expected that, for the time, focus and energy I put into my course, I would sell a lot better in the first week. I expected that my Arit Developer brand would be strong enough to drive these sales. I expected that my background as a Black, over-40 career-changing woman and mother would be attractive enough to drive sales.
I expected… I expected… I expected.
There is a LOT that goes into creating, launching and selling a successful online course. The sheer amount of ads on course-creation bootcamps and intensives that inundate my social media feeds is proof of this.
I deliberately chose NOT to over-strategize, over-analyze or over-prepare before releasing my course. I KNEW I had not performed much of the "recommended" ground-work before launching.
During my 360-review at Forem, I was told that I tend to get caught up in analysis-paralysis, and I am actively working to mitigate that tendency, not just at work but in my life. So I chose to get my course out, albeit without a laser-engineered marketing strategy in place.
Nevertheless, I still had expectations on that level, which feels embarrassing to admit. "Come on, Arit," I told myself, "the goal was to get the course out. To finish, then take your time spreading the word, remember?" But it didn't matter, because I realized that I really wanted the world to love my baby, and to prove that love by buying.
Why am I sharing this? I want to assure you that you'll never know what you truly expect until you step out, regardless of how much you prepare, or how many times you second-guess yourself and switch strategies. The authentic experience of your pursuit is out on the water, not within the safety-boat of planning, building and preparing. You become a different person when you're actually playing the game, instead of fidgeting on and yelling from the sidelines.
Okay, I'll stop with the metaphors! 😆
Here I am, on this course-creation adventure.
I shall work hard, synthesizing and producing what I am able to teach.
I shall fail forward, gracefully enduring any awkwardness, learning the lessons, and discovering better ways of doing.
I shall serve my tech community, being compensated as my products and passion deserve.
---
I Was Featured In The Washington Post's 'The Lily' 🎊
#TechCommunity
Amidst all the activity around launching 'Slay Your Salary Negotiation', I neglected to inform you that I was featured in The Lily, a publication run by The Washington Post. 💃🏽
I really enjoyed talking with Janay Kingsberry about my salary experiences, both before and during my tech career. I'm grateful for the rising conversations around professional worth and being compensated adequately. I am a champion of self- and community advocacy, especially in the workplace.
I hope the article blesses and motivates you! CLICK HERE to read.